Are you ready for an Eye Opening article?
Upneeq is here and it is crazy popular! Upneeq is the first FDA approved eye drop that rapidly lifts the upper eyelid to open your eyes.
What can Upneeq do for you? It can increase your aesthetic appearance by opening the eye and it can also enhance your sight by increasing your field of vision. Prettier and better vision? YES, please.
Where do you fit on the chart?  You could benefit if you are mild to severe.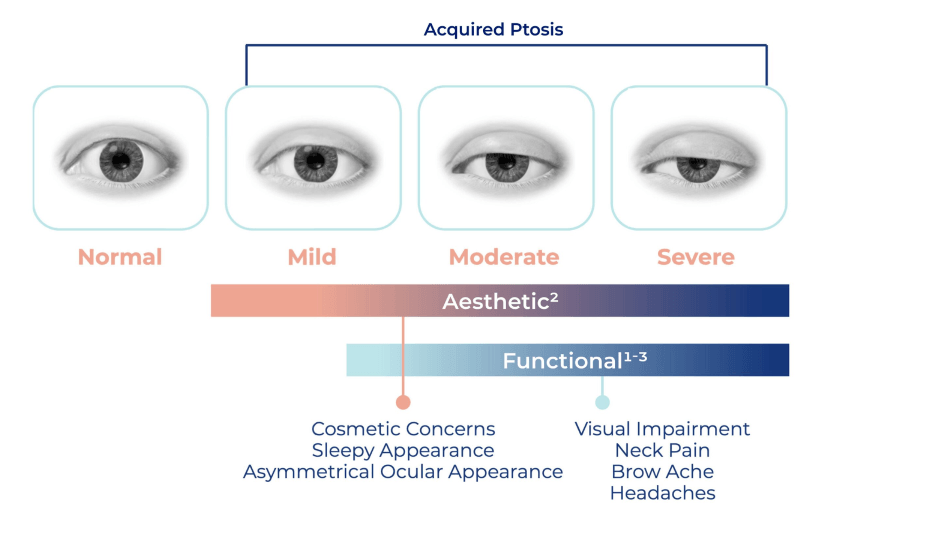 Here is some science….
Most patients in clinical trials had a lift in their eyelids in as little as 2 hours
84% of patients had some level of improvement

74% of patients had more than a 50% improvement

In one study, some patients saw a lift in their eyelids as fast as 5 minutes after the first dose
Is it safe? Yes, Upneeq is FDA-approved to be both safe and effective for the treatment of acquired eyelid ptosis in adults. To gain FDA approval, Upneeq showed effectiveness in two 6-week trials that followed 304 patients with acquired blepharoptosis. A third study was also conducted to establish that the eye drop is safe.
Upneeq is offered at Amason Aesthetics in Saint Johns, FL.